Crunchy, light rice crackers (or rice cakes, if you prefer) are the perfect base for a wealth of healthy, tasty toppings!
The crackers themselves are low in calories but rich in satisfying crunch. They're great for morning or afternoon cravings or as a light, easy-to-make lunch option.
Whether you're feeling like sweet or savoury, here are some of our favourite topping ideas!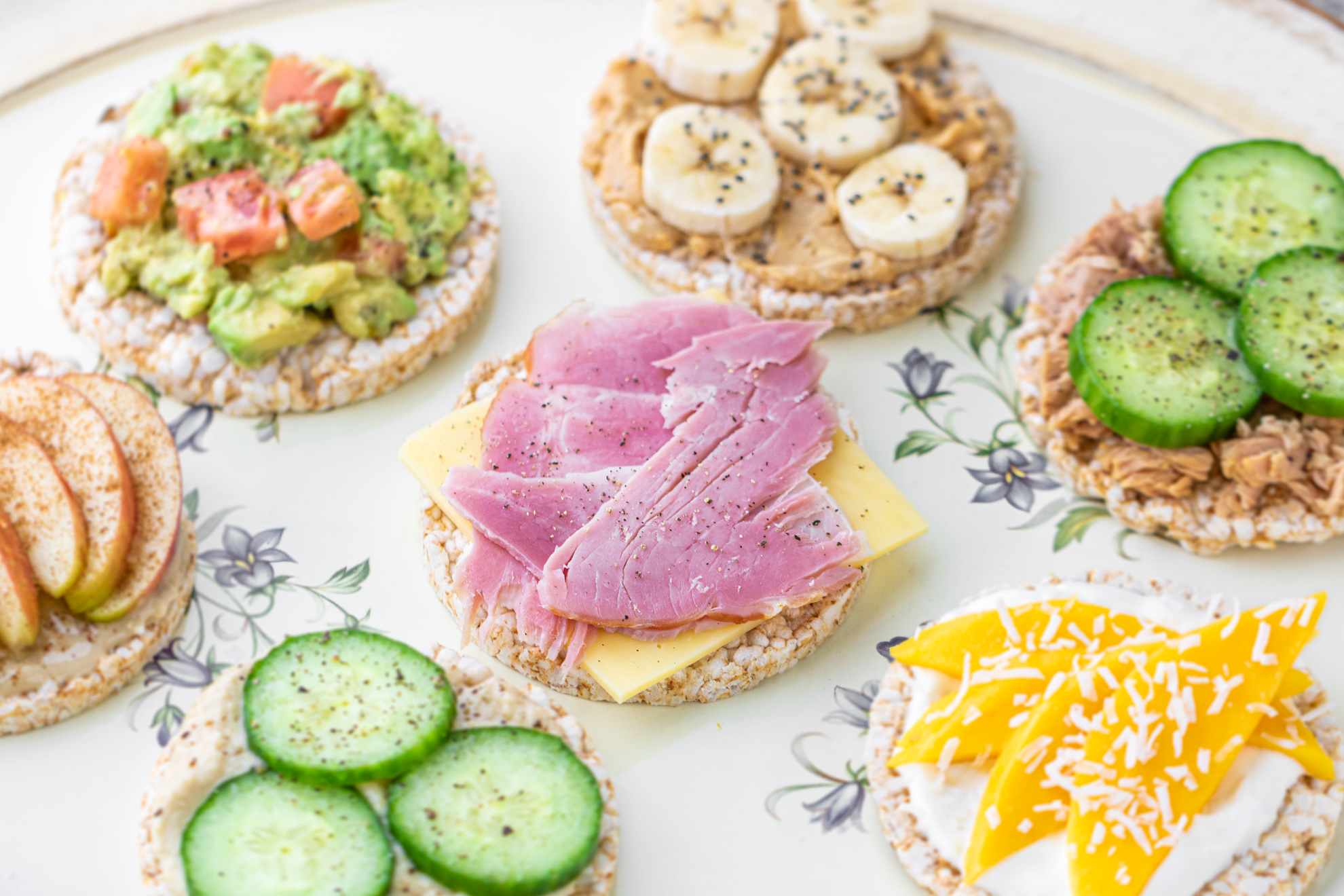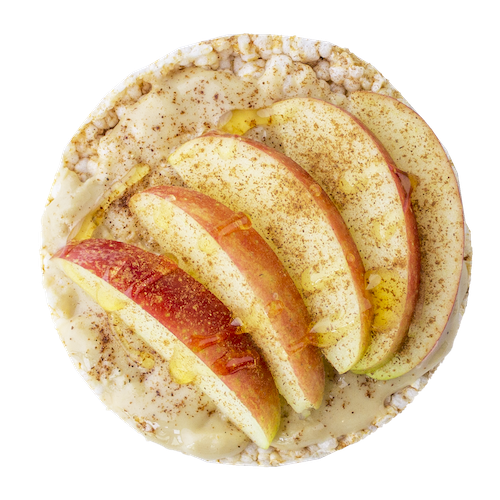 APPLE AND ALMOND BUTTER
A classic combo that works a treat on rice crackers! Simply add a tablespoon (or two, no judgment here!) of almond butter (we used The Almond Farmer almond butter) to a rice cracker and top with sliced apple. For a sweeter, more decadent treat, add a drizzle of honey (or syrup) and a sprinkle of cinnamon.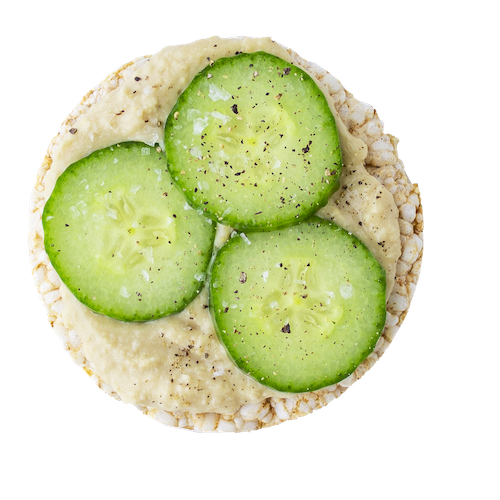 CUCUMBER & HUMMUS
This one needs no explanation — you can't go wrong with fresh, crunchy veggies and a generous spread of creamy hummus. You can make your own hummus by blending chickpeas, lemon juice, olive oil, tahini, garlic, salt and pepper... Or simply grab a tub of pre-made hummus from The Olive Branch on the Marketplace.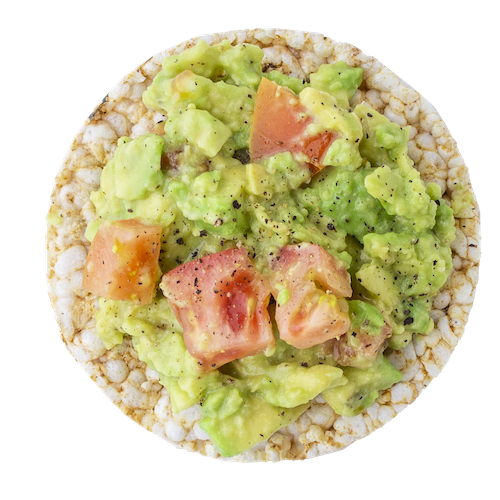 EASY GUACAMOLE
It may look fancy, but it definitely isn't! Simply mash up 1 avocado and stir in 1 diced tomato, juice from 1/2 lemon, and a pinch of salt and pepper. If you're feeling extra fancy, you can add a tablespoon of sour cream or yoghurt, or experiment with flavours like garlic or cumin.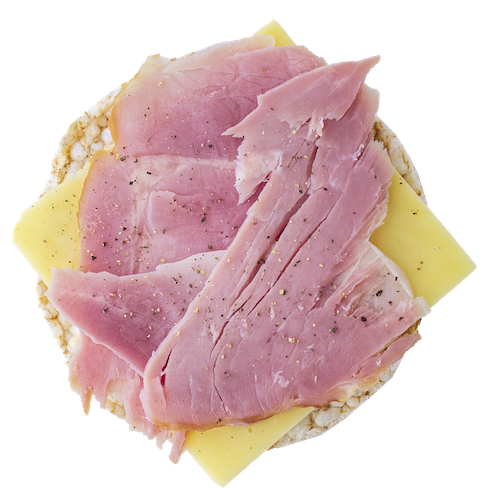 HAM & CHEESE
Another classic, irresistible snack! Simply combine a slice of cheese and some free-range ham (we used The Farm House honey-smoked ham), and you're ready to munch away. To take this to another level, add some sliced capsicum or green pesto.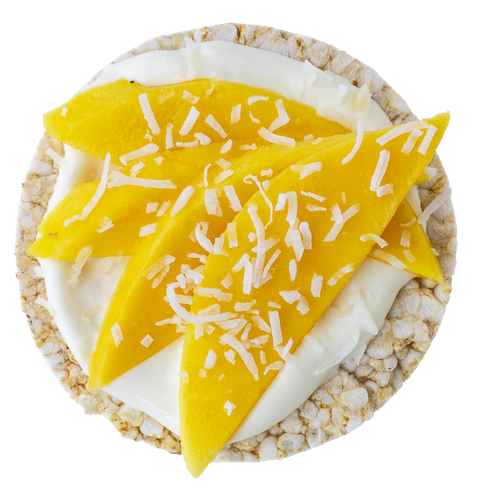 COCONUT YOGHURT & MANGO
Another sweet option, but with a tropical twist. Add a tablespoon of coconut yoghurt (we used CocoMe natural coconut yoghurt) and top with slices of juicy, ripe mango. Add a sprinkle of shredded coconut to serve for that extra tropical finish.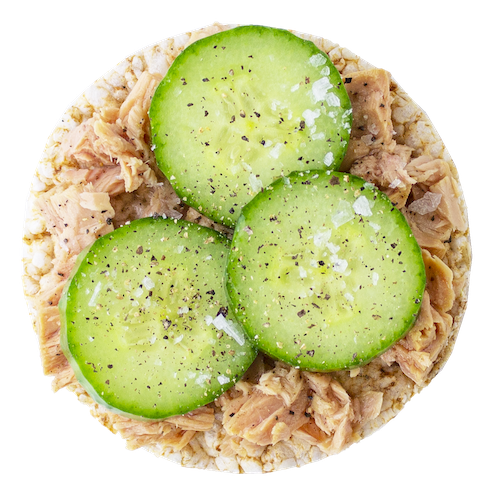 CUCUMBER & TUNA
This filling version is packed with protein and flavour. Plus, it's easy to make, too! All you have to do is add some drained tuna (we used Little Tuna Australian tuna in olive oil) to a rice cracker and top with sliced fresh cucumber, salt and pepper. If you're in the mood for something more, tasty additions include mayonnaise, jalapenos or capers.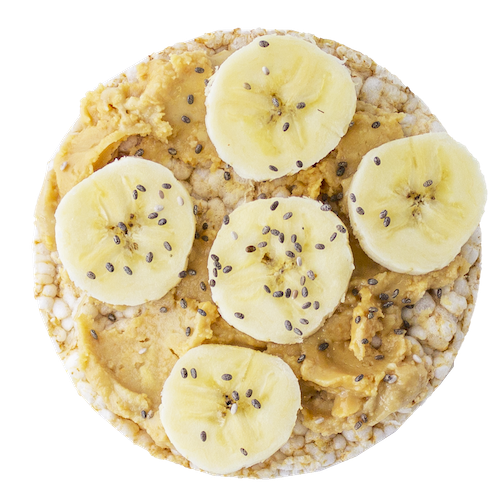 PEANUT BUTTER & BANANA
Last, but not least (and arguably the most popular option on this list) is PB & banana! Crunchy peanut butter (or smooth if that's your thing, we used 99th Monkey salted natural peanut butter) topped with sliced banana and a sprinkle of chia seeds. Simple and an all-time classic. For a super-indulgent treat, add some dark chocolate flakes to serve.