Packing lunchboxes for yourself and/or the kids can feel dreadful at times — but it doesn't have to!
We've gathered the 4 go-to lunchbox tips that help us take back control when it comes to lunchboxes.
From handy packing tips to mouthwatering food inspiration, we hope that this article will help you put together better, tastier lunchboxes with less effort.
Here are the Dinner Twist team's 4 must-know lunchbox hacks.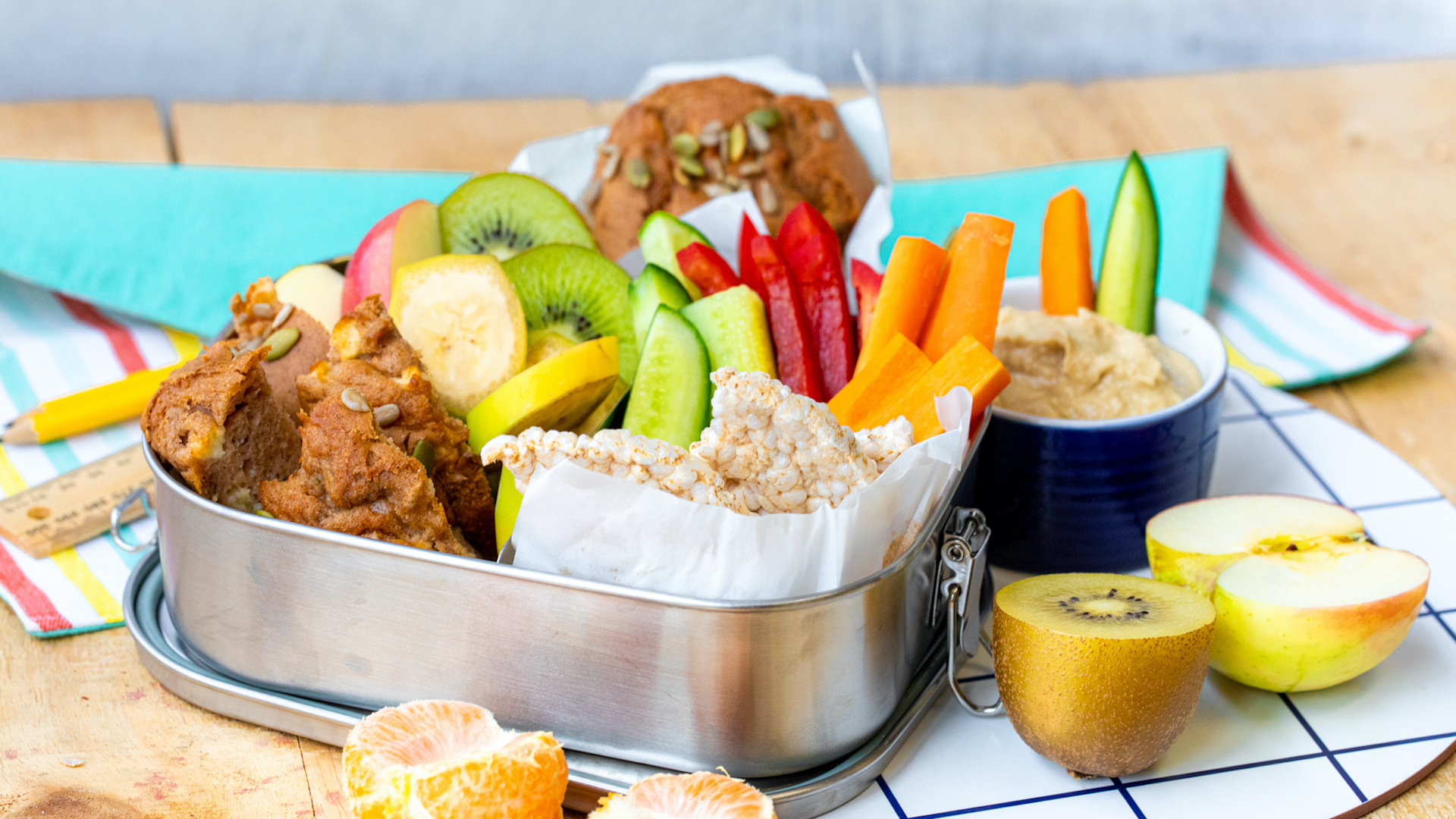 Choose green packaging
You can't make a winning lunchbox without the right vessels!
We highly encourage that you invest in reusable and compostable packaging options for your family's lunches.
From food-grade stainless steel bento boxes to insulated drinking bottles, from beeswax wraps to reusable silicone ziplock pouches, there are endless products that can help you pack a satisfying lunch without creating waste.
Say no to single-use plastic bags, cling wrap, aluminum foil, and plastic cutlery. Instead, head to the Dinner Twist Marketplace to look for green alternatives!

Freeze what you can
Instead of freezer bags, there are many foods and drinks you can freeze overnight. Then, simply pop them in the lunchbox along with the non-frozen items.
This can keep everything nice and cool until lunchtime — even if you don't have access to a fridge. And when it's time to eat, the frozen items will be thawed and ready to eat.
Here are some ideas on what to freeze:

silicone ziplock bag with grapes
yoghurt tubs
small water bottles
muffins
reusable tubs with diced peaches, melon or berries
egg & veggie fritters
homemade pizza scrolls
energy bliss balls
Use last night's leftovers
No matter what you had for dinner last night, we're pretty sure the leftovers would make a great addition to the next day's lunch.
Instead of leaving leftovers in the back of the fridge and forgetting about them, why not pack them into suitable containers as soon as you pack away dinner? Then it's done and dusted, and you'll have lunch sorted without any further hassle.
If you're worried that certain leftovers (like bolognese sauce, curry, or stews) are too wet to bring for lunch, or if there isn't quite enough, there are many ways to transform them into lunchbox-friendly foods.
For example:
use leftover curry, chilli or stew as fillings for empanadas
use leftover bolognese or pesto in homemade pizza scrolls
bake leftover veggies and diced meat into egg muffins
add leftover protein and greens to sandwiches or wraps
Involve the kids
If you find that the little ones rarely finish (or even touch) their lunch, there's probably a reason why.
Maybe the foods aren't to their liking. Maybe they don't have the right tools to eat with, like cutlery or plates. Maybe the portion sizes are too big and look overwhelming. Maybe the foods are too different from what that their friends are eating. Or maybe the presentation just isn't quite right.
No matter the reason, there's one easy way to find out: ask!
By often talking with your kids about their thoughts, preferences, likes, dislikes, and favourite foods, you can increase the odds that they'll eventually eat more, or all, of their packed foods.
Together, you can come up with ideas that the kids find appetising and that you're happy sending with them.
It's also a good idea to have them help prepare components for their own lunchboxes. For example, invite them into the kitchen to assist with:
baking wholemeal banana-sweetened muffins
slicing veggie sticks and selecting a dip that they like
arrange prepared foods into their lunchbox
There you have it, 4 handy lunch hacks. Which one(s) are you going to try out first?