Three family-friendly drinks that are perfect for Christmas — or any celebration!
Ho-ho-holy moly, it's time for ho-ho-holiday celebrations!
Whether you're gathering with friends, family, neighbours, or coworkers, make sure to prepare a batch (or five!) of refreshing drinks for the crowd.
Here are 3 ice-cold alcohol-free holiday drinks that can be enjoyed by kids and grownups alike.
ICED EGGNOGG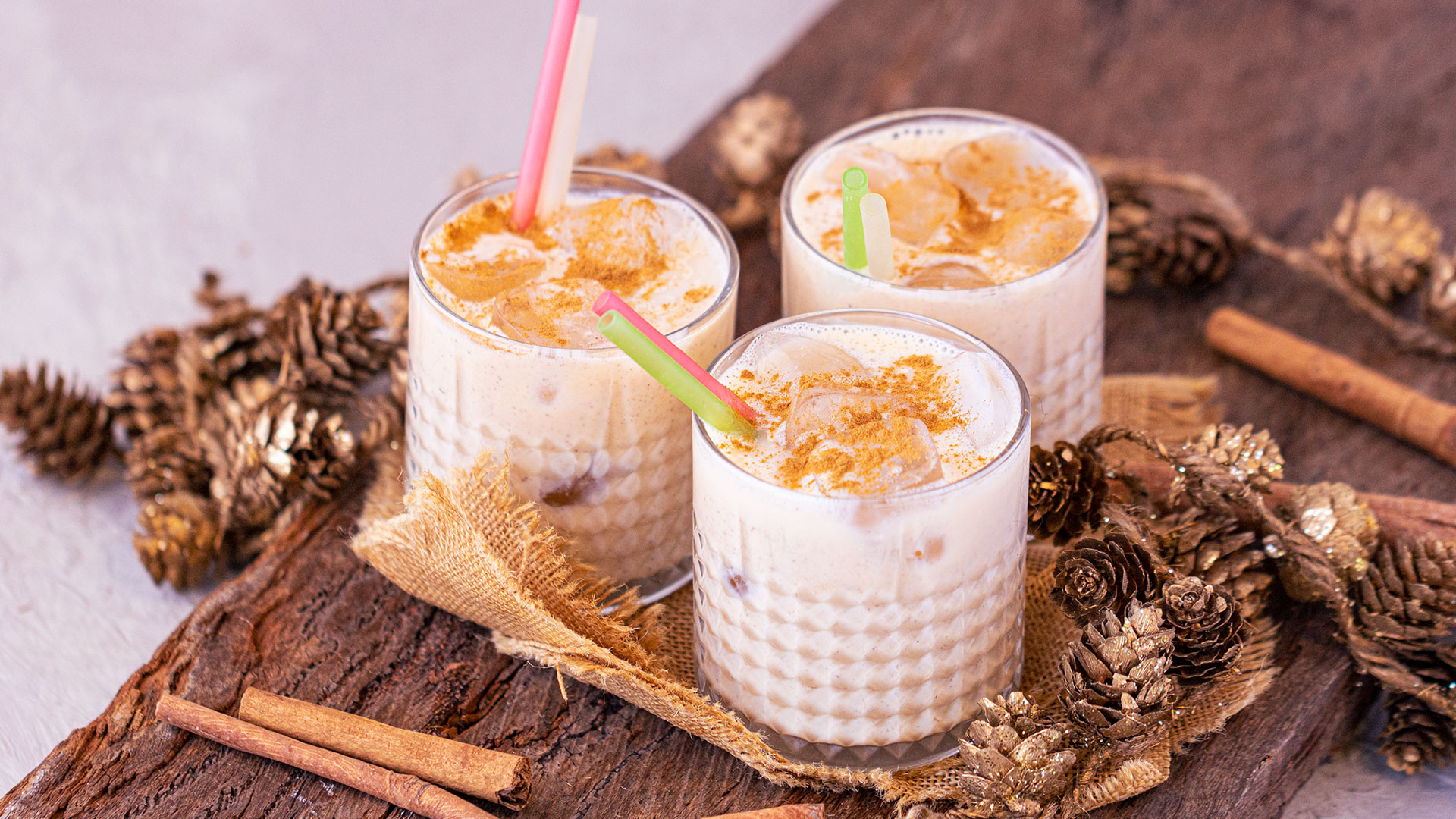 Rich, creamy, sweet — almost like melted ice cream, but better! Featuring Christmas spices that'll bring the holiday cheer to whole new levels.
Ingredients, 4 serves:
6 egg yolks (save the whites for meringue or pavlova)
1/3-1/2 cup sugar (to taste)
1/2 tsp nutmeg
1/2 tsp ground cinnamon
3 cups milk
1 tsp vanilla
Ice to serve
Method:
In a saucepan, whisk together egg yolks, sugar and spices until well combined.
Pour in milk and whisk to combine.
Place saucepan over medium-low heat and whisk frequently for 10 minutes or until mixture is thickened. A good indicator of the mixture being ready is if it coats the back of a spoon when dipped in.
Transfer the eggnog to a container and refrigerate until chilled.
Serve eggnog in glasses with lots of ice. Sprinkle over extra cinnamon if desired.
Want to make this at home? We used Lovin Body Organic Cinnamon Powder, Free-Range WA Eggs and Harvey Fresh Full-Cream Milk from the Dinner Twist Marketplace.
PLANT-BASED ICED CHOCOLATE FRAPPE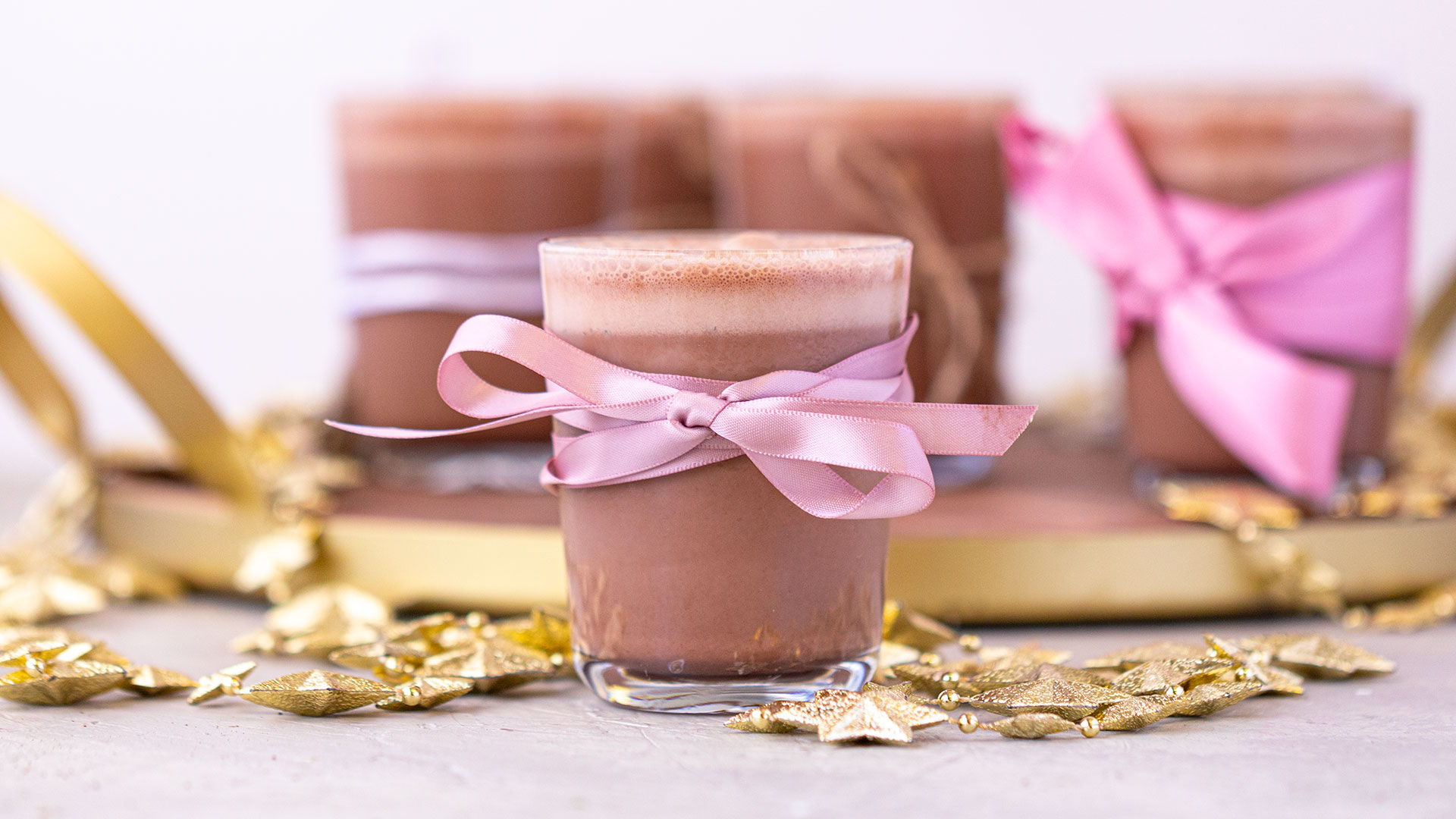 Sweet, rich, and created with Perth-made organic drinking chocolate powder. A refreshing summer drink that matches holiday days off, sunshine, and relaxing by the pool.
Ingredients, 6 serves:
2 tbsp drinking chocolate
1 tbsp maple syrup
2 cups almond milk (or milk of choice)
2-3 cups ice
Method:
Place all ingredients in a blender or food processor.
Blend on high for 30 seconds. Divide into glasses.
Want to make this at home? We used We used Infuse Tea Company Organic Drinking Chocolate Mix, Raw Food Factory Organic Maple Syrup and Nutty Bruce Unsweetened Activated Almond Milk from the Dinner Twist Marketplace.
CHERRY PUNCH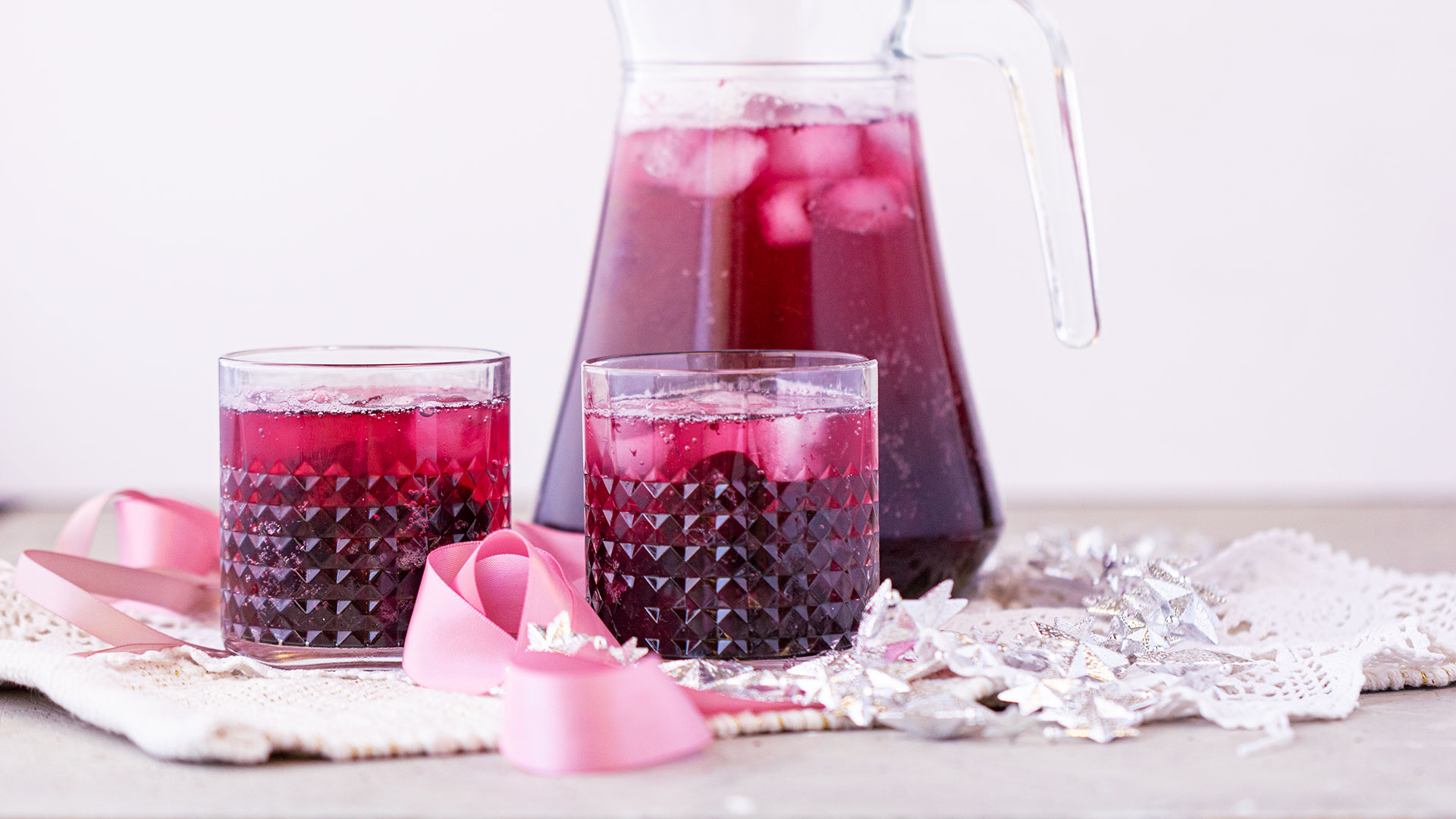 Superbly colourful, flavourful, and thirst-quenching! A sparkling drink with homemade cherry cordial syrup topped with sparkling water and flavoured with a touch of Christmassy cardamom.
Ingredients, 4 serves:
1 lemon
500g cherries, pitted
1/2 tsp ground cardamom or 3 cardamom pods
1 cup tap water
optional: sugar to taste
1 L sparkling water
ice cubes
Method:
Zest and juice lemon. Add to a saucepan along with cherries, cardamom and water (add sugar here if doing so).
Bring to a boil and simmer for 8 minutes.
Transfer mixture into a container or jars to cool. (This is a great time to divide the punch base into small jars to give as gifts!).
Divide punch base into glasses or a serving jug to taste and top with sparkling water and ice blocks.