We love the humble baked potato! Load it with your favourite choice of toppings and it can be transformed into one of the yummiest dinners or school lunch.
Ingredients:
6 medium potatoes
100g bacon (we used The Farmhouse Honey Cured Free Range Bacon)
1 tin baked beans (we used Global Organics Organic Baked Beans)
1 cup grated cheddar cheese
Sliced spring onions or chives to top
Method: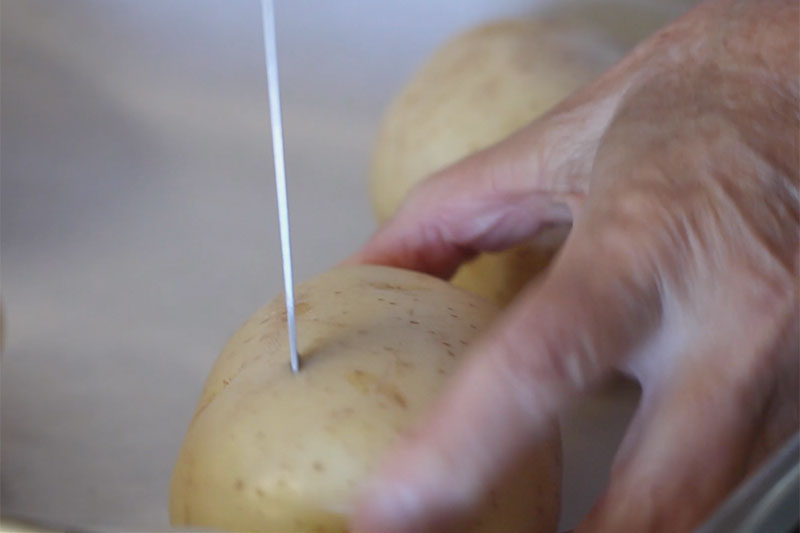 1.
Set oven to 220ºC. Poke holes into the potatoes (this will stop them from bursting). Bake potatoes for 1 hour (or until cooked through).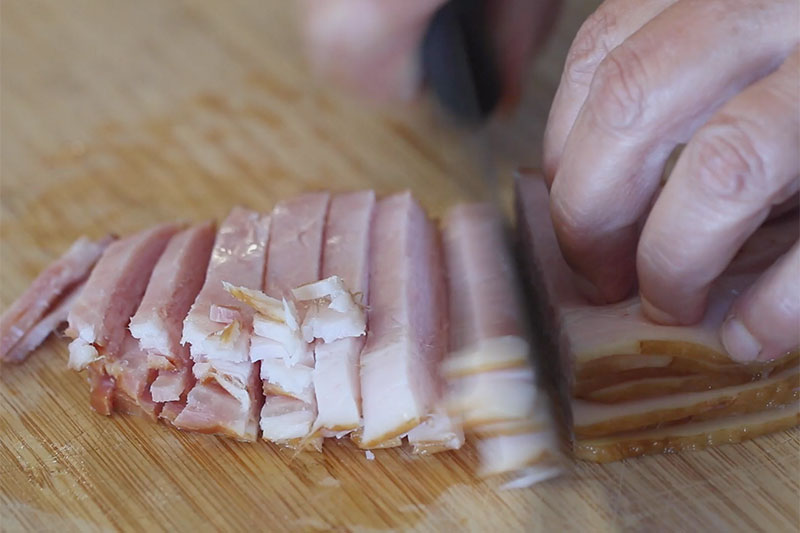 2.
Meanwhile, slice bacon and add to frypan over medium-high heat. Cook until crispy.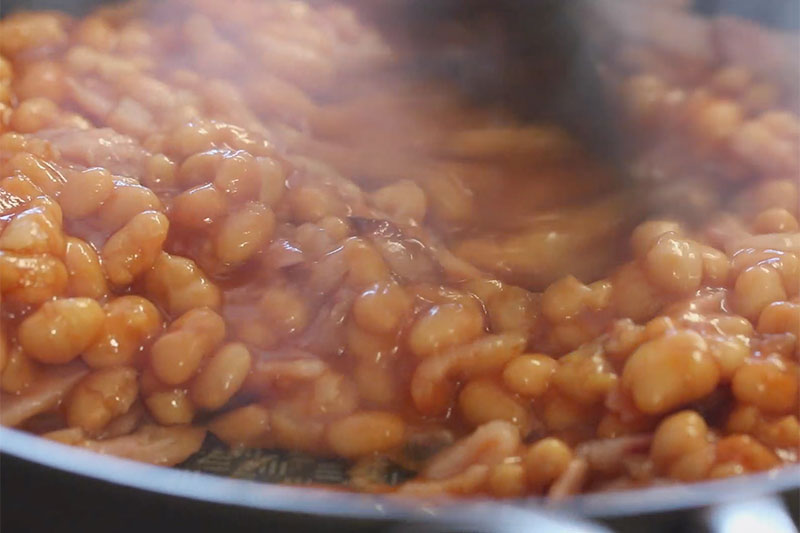 3.
Add baked beans and cook for 2-3 minutes until heated through.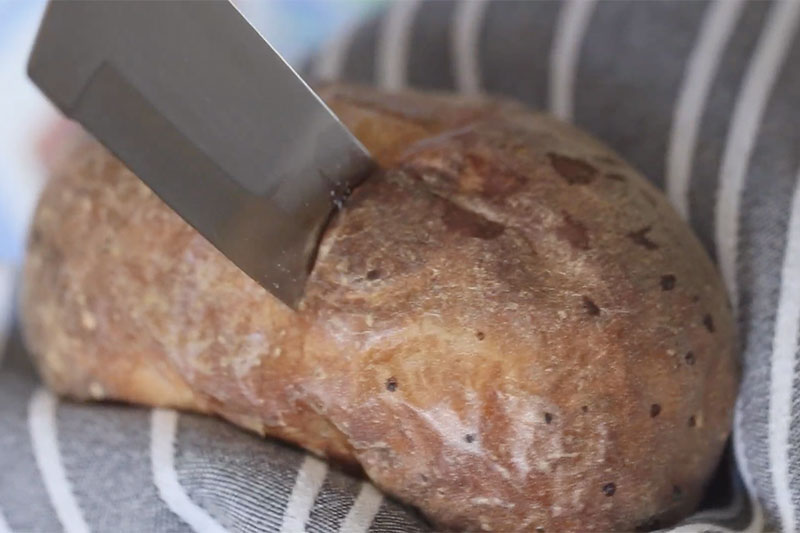 4.
Remove cooked potatoes from oven. Cut a cross section into the top and push in edges to open up (use a tea towel when handling the potatoes as they are hot!).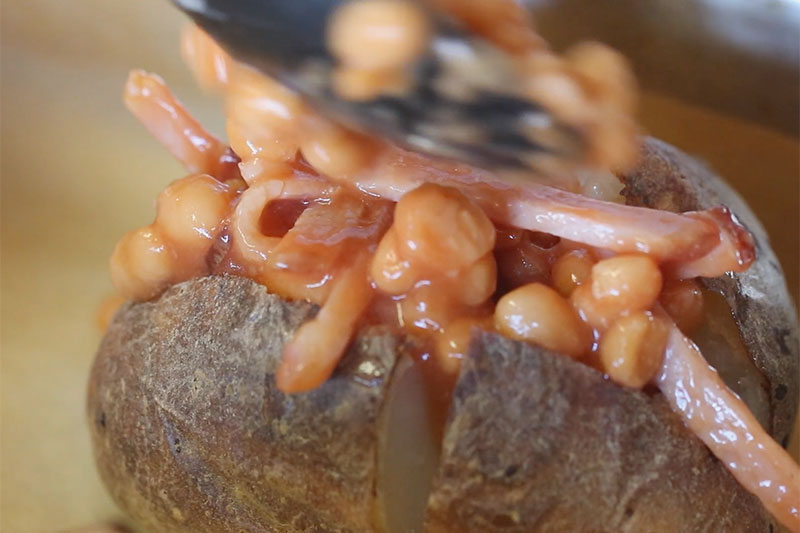 5.
Fill each potato with bacon and beans.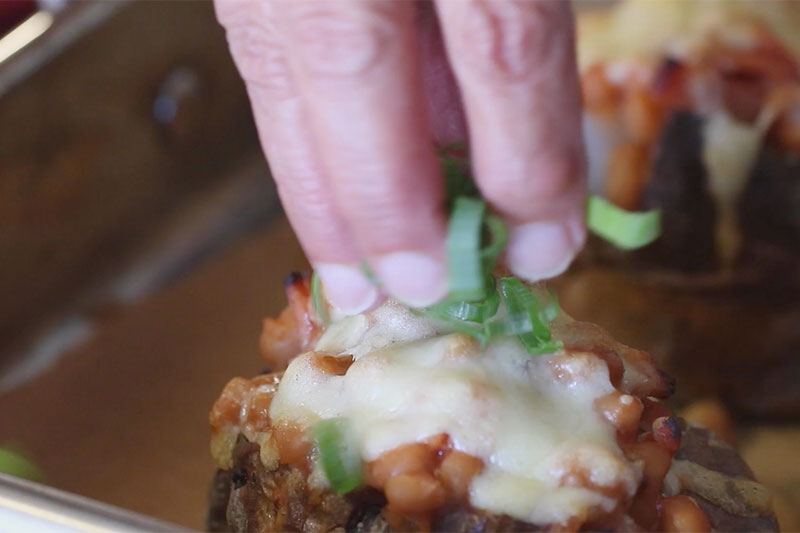 6.
Top each potato with grated cheese and return to oven for 5 minutes until melted. Top with spring onions or chives.
There are various ways to cook the potatoes faster. You can par boil them and then bake to cut down time or even cut them in half before baking. We have chosen the easy method of leaving them in the oven whole so that other fun activities (not washing up) can be done in the mean time! We used The Farmhouse Honey Cured Free Range Bacon & Global Organics Organic Baked Beans from the Dinner Twist Marketplace.